2017 Land Pride RCR12 60" ROTARY CUTTER ORANGE
Call for Price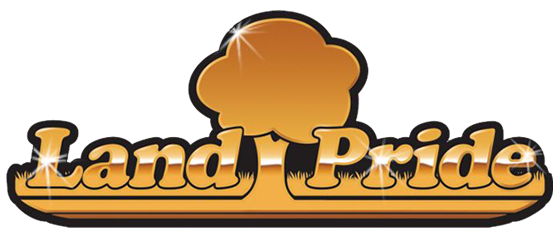 ---
2017 Land Pride RCR12 60 ROTARY CUTTER ORANGE
Location
DeKane Equipment Corporation
Model
RCR12 60" ROTARY CUTTER ORANGE
Overview
---
Dealer Insights
Category: Rotary Mowers
Serial Number: 1206424

RCR1260 ROTARY CUTTER 12 SERIES - Lam Tire/Wheel & Yoke Assembly - DRVLN Slip Clutch - Cutter Orange * Image of product is a representative image and may not depict the exact product being configured. ** Tractor not included.
Description
The RCR12 Series is an economically-priced Rotary Cutter, capable of cutting 1" diameter material and is ideal for daily use in small lots and hobby farm grass maintenance. The new 42" is the perfect size for BX & Narrow B Tractors. These cutters offer fast, clean, dependable mowing and have been extensively tested to ensure operating safety. High blade tip speeds assure a clean cut in a variety of field conditions. The standard stump jumper slides over stumps, rocks and debris and safety guards protect you and your property.
Features
Surpassed rugged industry standards: All Land Pride cutters have been designed and tested and meet rigorous voluntary testing procedures specified by ANSI.
Tractor HP range: 18 - 60 HP
3 Year gearbox warranty: Shows our confidence in the gearbox integrity.
Cat. 3 driveline with shearbolt: Shear bolt offers maximum driveline protection.
Cat. 3 driveline with 2-plate slip-clutch: Slip-clutch driveline offers convenience for continual work.
Floating top link: Provides for easy hook-up. Permits deck to follow the terrain for an even cut. Two hole position to allow greater lift leverage for smaller tractors.
Round back design: Helps discharge grass better than enclosed or partially enclosed cutters.
1 1/4" - 10" Cutting Height: Cutting height for wide range of cutting conditions.
Skid shoes (Accessory) RCR1260 & RCR1272 only: Provides sidewall reinforcement and helps protect bottom of sidewall.
1/2" x 3" Heat-treated free swinging blades: Free swinging protects from obstructions. Heat-treated offers longer life.
Splined blade bar hub: Allows for tight positive fit of stump jumper and blade bar to gearbox output shaft.
10 Gauge stump jumper: Allows cutter to slide over obstructions protecting the gearbox output shaft.
High blade tip speed: Ensures clean cut.
Laminated tailwheel: Laminated material is long lasting in rough conditions and can't go flat.
Heavy-duty spindle on tailwheel: 1 1/4" spindle gives the strength to protect tailwheel assembly.
Rubber guarding: Protect against flying debris.
Metal Guarding: Protects against flying debris.
Specifications
Model Number: RCR1260
Weight (With front & rear guard, shear bolt driveline & laminated tire): 478 lbs.
Hitch: Category I (Quick hitch ready)
Cutting Width: 60"
Overall Width: 64 1/4"
Overall Length (Including Tailwheel): 97 3/4"
Deck Height: 7 1/4"
Cutting Height: 1 1/4" - 10"
Cutting Capacity: Grass, weeds & light brush
Recommended Tractor HP: 20-60 hp
PTO Speed: 540 rpm
Gearbox Rating HP: 60 hp
Gearbox (Speed up beveled gears): 1:1.93 Speed-up Cast iron housing
Gearbox Lubrication & Capacity: 1.1 Pint of gear lube 80-90W EP
Deck Construction: 1 Piece reinforced deck
Deck Material Thickness: 12 Gauge
Skids: 1/4" (Welded on deck)
Skid Shoes: Bolt-on replaceable skid shoes (Sold separately through parts department only)
Stump Jumper: Round Pan 10 ga x 24"
Blades (2): 1/2" x 3" Heat treated alloy steel Free-swinging blades
Blade Bolts: Keyed with harden flat washer and lock nut
Blade Tip Speed: 16,536 fpm
Driveline: ASAE Category 3
Driveline Protection Options: 1/2" Center shear bolt protection or center bolt 2 plate slip clutch
Tailwheel: 4" x 8" Laminated tire and yoke
Safety Guards: Rubber (standard front and rear)
Specs
General
Working Width

60 in.
Width

64 1/4 in.
Length

97 3/4 in.
Weight

478 lb.
Recommended HP

20-60 hp