2017 Land Pride PTS500 PULL TYPE SPREADER
Call for Price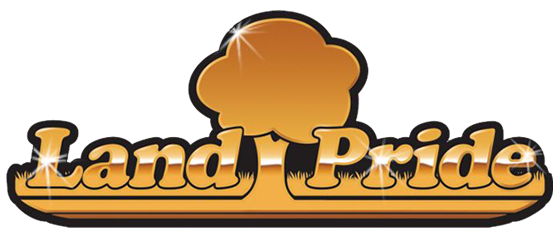 ---
2017 Land Pride PTS500 PULL TYPE SPREADER1
Location
DeKane Equipment Corporation
Model
PTS500 PULL TYPE SPREADER
Overview
---
Dealer Insights
Category: Lawn and Garden
Serial Number: 1194857

PTS500 PULL TYPE SPREADER with 350lb. capacity. - Adjustment link for various hitch heights - Easily disengage spinner for transport - Hopper cover available to protect material
Description
Land Pride's PTS Series spin type Broadcast Spreaders offer a pull type hitch and are ground wheel driven with simple gearbox disengagement for transport. The spreaders are capable of spreading seed, sand, salt, top dressings, prilled/granular fertilizer, and many other types of granular materials. The spread rate capability and range of hopper capacities make the PTS Series Spreaders well suited for applications on farms, golf courses, food plots, park systems, athletic fields, and campuses. These units are great for control of snow and ice in commercial or small municipal applications.
Features
Large hopper capacity: To meet specific customer needs.
Spin-type broadcast: For even spreading and productive coverage up to 40 ft.
One piece molded polyethylene hopper: Plastic construction to eliminate corrosion. Seamless for accurate and consistent emptying.
Heavy-duty tubular frame: Supports the weight when full.
Pull type hitch: For attachment to a wide range of tractors and vehicles.
Adjustable tongue: Keeps hopper level at varying hitch heights.
Tow hitch: Handles up to 800 pounds towing capacity. (50 pounds maximum tongue weight.)
Greasable Axle: Helps with longevity of axle.
Shielded Front: Prevents spreading of material in front of the spreader.
Stainless steel distributor vanes: Protects from corrosive material to enhance longevity.
Adjustable distributor vanes: Four adjustable positions to obtain maximum spreading precision and uniformity.
Stainless steel orifice doors: Protects from corrosive material enabling doors to operate smoothly.
Plated adjustment levers: Protects from corrosive material to enhance longevity.
Specifications
Min. Tractor HP: 15 hp
Capacity (Maximum Cu.ft. & pounds): 5.83 cu. ft. (350 lb.)
Overall Length: 59 in.
Overall Width: 41 in.
Loading Height: 51 in.
Hopper Width: 35 in.
Weight: 165 lb.
Hopper Material: Plastic
Frame Construction and Finish: Steel welded frame with baked on epoxy finish
Spreader Disc & Distributor Vane Material: All stainless steel
Number of Vanes and Adjustable positions: Four adjustable vanes in four different positions
Hitch Type: 2 in. Ball
Net Spreadable Width: 26 in. -40 ft.
Ground Covered per Hour: 7 to 15 acres/hr.
Specs
General
Weight

165 lb.
Hopper Capacity

5.83 cu. ft.; 350 lb.