2017 Land Pride PD15 ORANGE POST HOLE DIGGER
Call for Price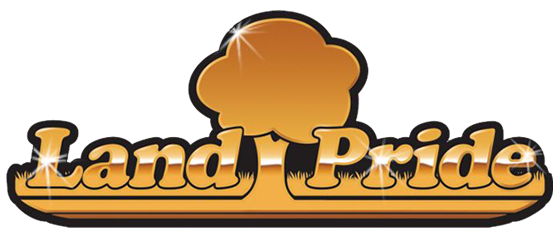 ---
2017 Land Pride PD15 ORANGE POST HOLE DIGGER2
Location
DeKane Equipment Corporation
Model
PD15 ORANGE POST HOLE DIGGER
Overview
---
Dealer Insights
Category: Accessories/Spec. Attachments

Serial Number: 1145183

PD15 POST HOLE DIGGER ORANGE with PD9 Semi-double auger assembly. ** Image of product is a representative image and may not depict the exact product being configured. ** Tractor not included.
Description
The PD15 Series Post Hole Diggers are designed for Category 1 three-point attachment, offers a 48" auger length and a choice of 6", 9", or 12" auger flights with cast steel fishtail tips. Landscapers, rental yards, contractors, farmers, ranchers, and homeowner will find that the PD15 meets their general duty needs and applications.
Features
2 7/8" Yoke tubing: 3/16" Wall thickness for strength.
Auger length: 48" Auger.
Auger flighting: 1/4" Flighting, Semi-double flight.
Replaceable hardened steel points on auger: Hardened points will last longer than non-hardened. Points can easily be replaced when worn or damaged. Cast steel auger fishtail tips.
2" Output shaft: 2" tackles the torque loads that can be transmitted from hard ground. Fairly standard size for the industry, fits many competitive augers.
Down pressure kit (optional): Allows additional force to be supplied, hydraulically, to the beam to help force digger into the ground.
Alignment handle (optional): Helps guide the auger from the tractor seat.
Post Hole Digger stand (optional): Bracket mounted to bottom of gearbox can incorporate a Post Hole Digger stand. This allows operator to hook up and unhook from tractor more safely. Stand supports unit and will store unit when it is not on the tractor.
Specifications
Tractor HP Range: 20 to 40 HP
Weight Without Auger: 161 lbs.
Auger Length: 48 in.
Auger Flight Thickness: 1/4 in.
Auger Pipe: 2 1/2 in. ID
Auger Teeth: Forged, Individually Replaceable. 40 Degree angle installed on flat side; 50 Degree angle installed on angled side
Number of Teeth: 6 in. - 2 teeth; 9 in. & 12 in. - 4 teeth
Pilot: Cast steel, 3 drill points
Driveline: Cat. II Shearbolt
Maximum Operating PTO Speed: 300 RPM
Gearbox: 1 3/8 in. 6B spline input shaft, 3.18:1 Ratio
Gearbox Oil Capacity & Type: 4.6 Pints of SAE80-90W EP oil
Output Shaft: 2 in. O.D. Round
3-Point Hitch Cat.: Cat. I
Boom Tube: 2 7/8 in. O.D.
Yoke Tube: 2 7/8 in. O.D.
Options and Accessories
Auger Sizes (Options): 6", 9", or 12"
Auger Extensions (Accessories): 7" & 14" Extensions Available
Cat. III Torque Limiter Driveline: Not Available
Hydraulic Down Pressure Kit: Available
Storage Stand: Available
Specs
General
Boom

2 7/8 in. O.D.
Auger Size

6, 9, or 12 in.
Gear Reduction

3.18:1 Ratio
Weight

161 lb. without auger